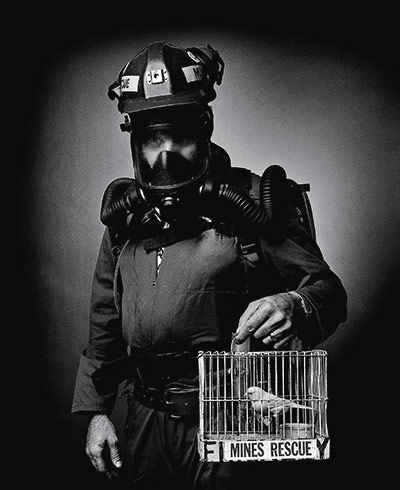 This weekend's Guardian magazine (12/03/11) carries a ten page article on recent work by UK-based photographer Zed Nelson entitled Disappearing Britain, and from which the image above comes. Nelson, who won much acclaim for his previous books Gun Nation (a photographic essay on America's obsession with guns) and Love Me (concerned with the beauty industry) has for some years now been photographing the traditional jobs, sports and leisure pursuits that characterize Britain, and which are passing into extinction.
The fact that the Guardian magazine is prepared to devote ten pages of its weekend magazine to the work of a single photographer is a matter for rejoicing in itself. The magazine is one of the few places in the mainstream print press where you can regularly find fantastic photographs, often by some of the best portrait photographers working – including the likes  of Nadav Kander, Stefan Vanfleteren and Matthias Braschler. Four cheers for the Guardian!!!!
Nelson's photographs (you can find quite a few examples on Zed's website – see link above, under Disappearing Britain)  all shot in black and white with an identical background, feature uniforms, strips and costumes as an integral part of the concept. They look fantastic. The Guardian article has an accompanying write-up by Blake Morrison, who throws in a few references to Avadon and Bert Hardy. However the comparison that came more immediately to my mind was with Irving Penn's seminal series from 1950 and 1951, Small Trades. In these pictures, Penn – one of the great portrait photographers – captured images of a diverse range of workers in Paris, London and New York for Vogue.